Cornwall, Ontario, Trinity Anglican Church
McShane bells, Baltimore, MD. MS-09-1885. Steve Ellam.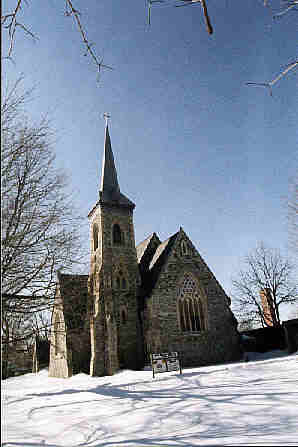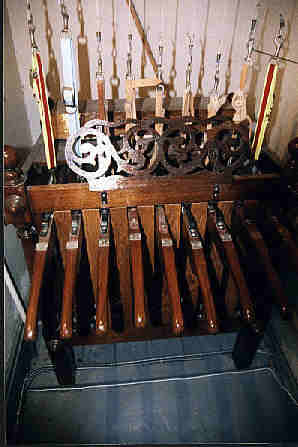 This chime gave me the most fits and the most pleasure of any chime on the trip.
The tenor bell is also swung and is disconnected when not playing the chime. In that case this bell always is tougher to ring than the rest of them.
The basic chimestand action rates as one of the best in North America.
It should have a heavier cable. It looks like it has broken several times.
The spring-steel thingies mounted on most handles reduce the return noise big time. Might be a unique answer for the many people who have this noisy return banging problem.
They have used belts at hand to keep the levers connected, just like mine in Troy, NY. This makes for annoying differing thrusts of the pump handles, which can be corrected.
Use BACK bar on browser to return to previous menu.