Ottawa, Ontario, All Saints
Mears and Stainbank bells, Whitechapel, England
Taut rope pull, WH-09-1906 Tom Rogers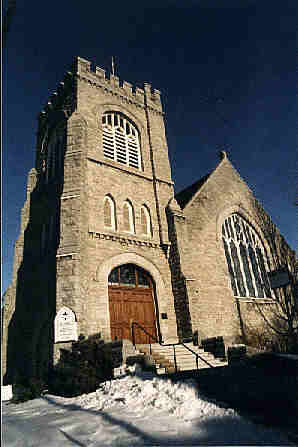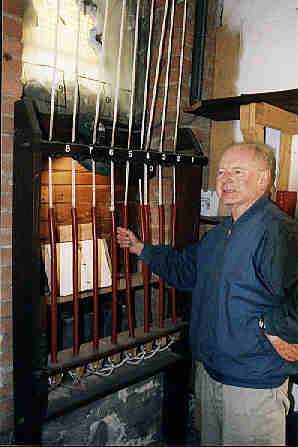 Tom obviously puts a lot of work into keeping this chime in pristine condition.
Note the Bb is on the zero number, behind and between the A and B ropes.
Tom plays very well. He pulls that one as if it were no problem.



Nice to have a circular staircase.
The stationary bells are hung. each with its own headstock. supported by the sides of a bell pit, as if hung for change ringing. What looks like a handle for the tenor bell is probably a stay, to keep the bell from turning over when it is swung.

Use BACK bar on browser to return to previous menu.