ZO-0944

St. Paul's Presbyterian, Port Hope, Ontario, Canada 9/14/2004, 9/16/2004
Port Hope, Ontario, St. Paul's Presbyterian - WT-11 1909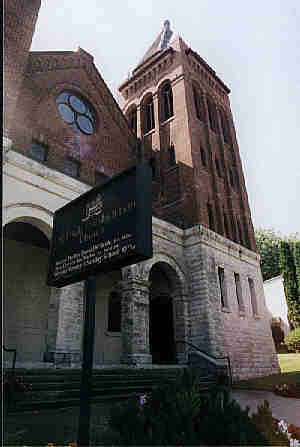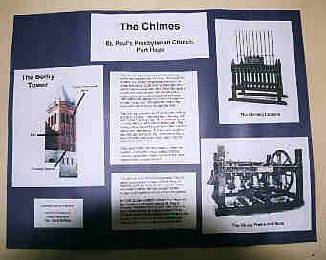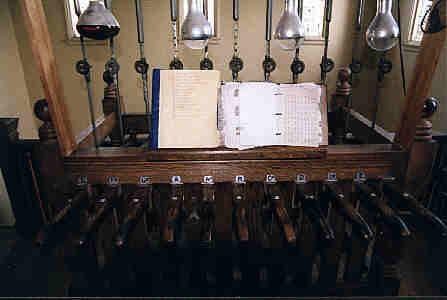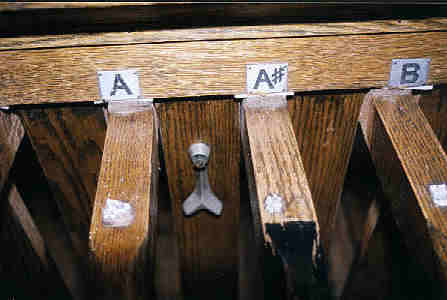 [Left] The chimestand is conveniently located on the west landing entrance to the choir loft.

[Right] Closeup shows the lockdown for the 4th or sharp 4th, a convenience aid to help the chimer on the linear chimestand. Also the sharp 4th handle is painted a dark black.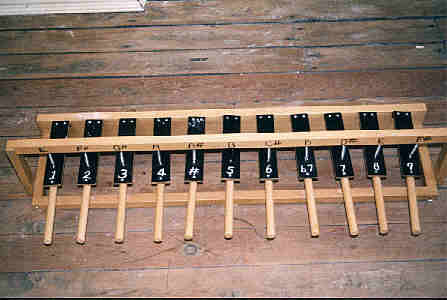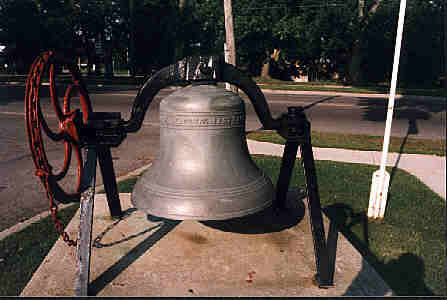 [Left] A very simple practice chimestand allows learning by numbers or musical notation.

[Right] Perhaps this 1800's WT bell outside the firehouse influenced the decision to buy the American West Troy chime when all the other somewhat nearby chimes were British.