ZO-0595

St. Catharines, Ontario, St. George's Anglican CE-23
Combined McShane + Paccard.

[The pictures on this page can be individually opened in a much larger version, using an option of your Web browser.]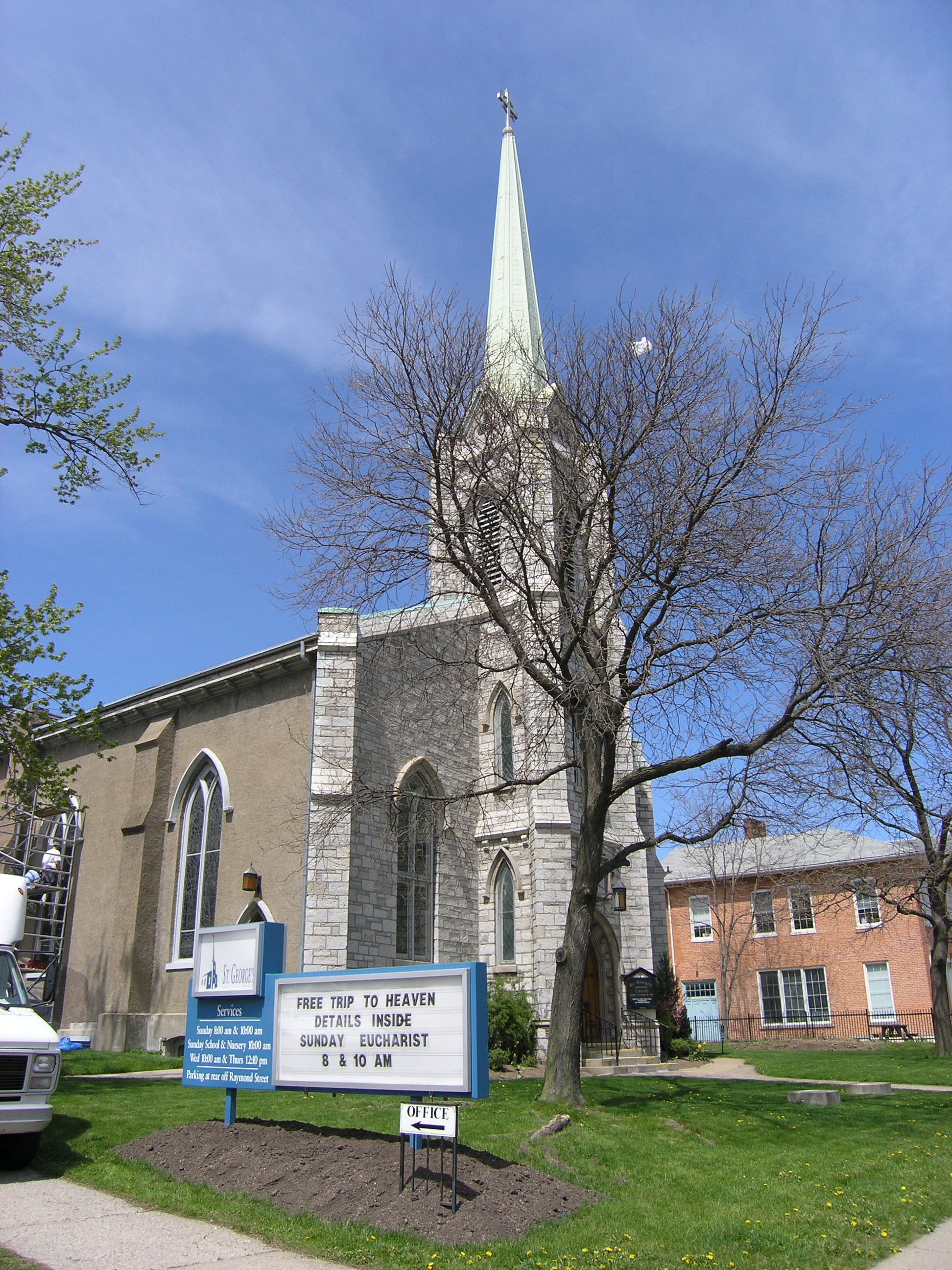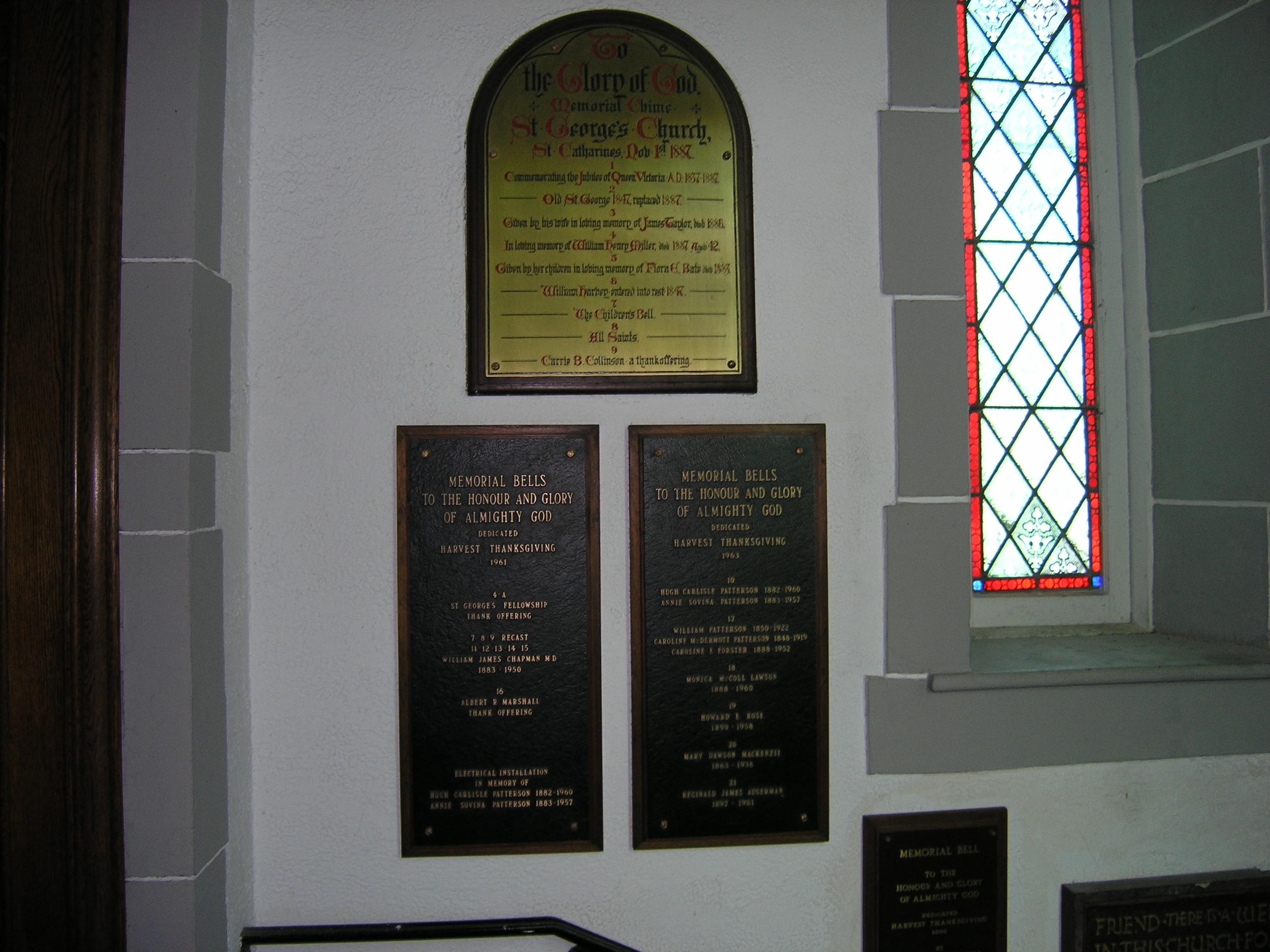 Several plaques commemorate the first McShane installation of 10 [9?] bells, then the subsequent additions at various times.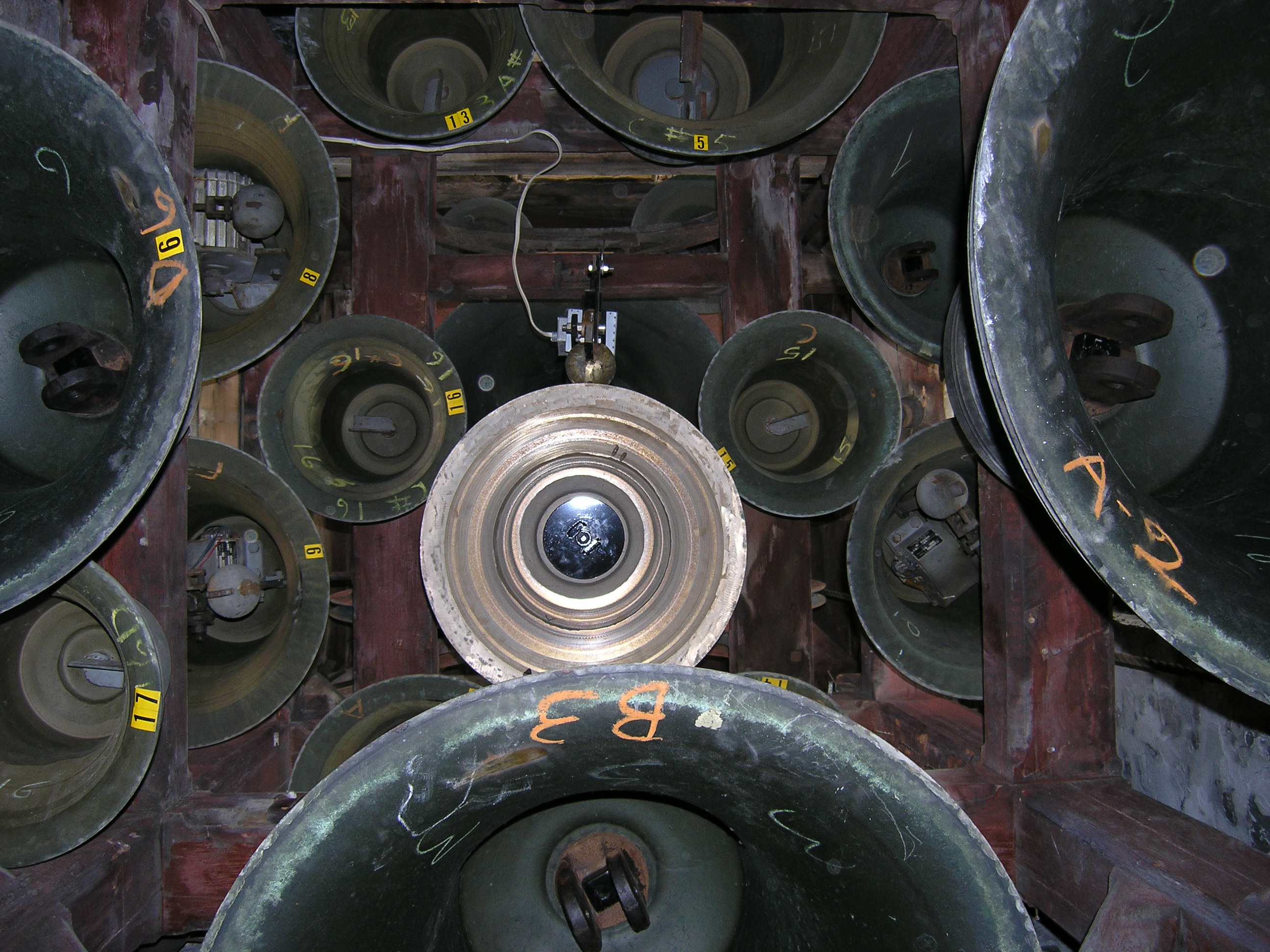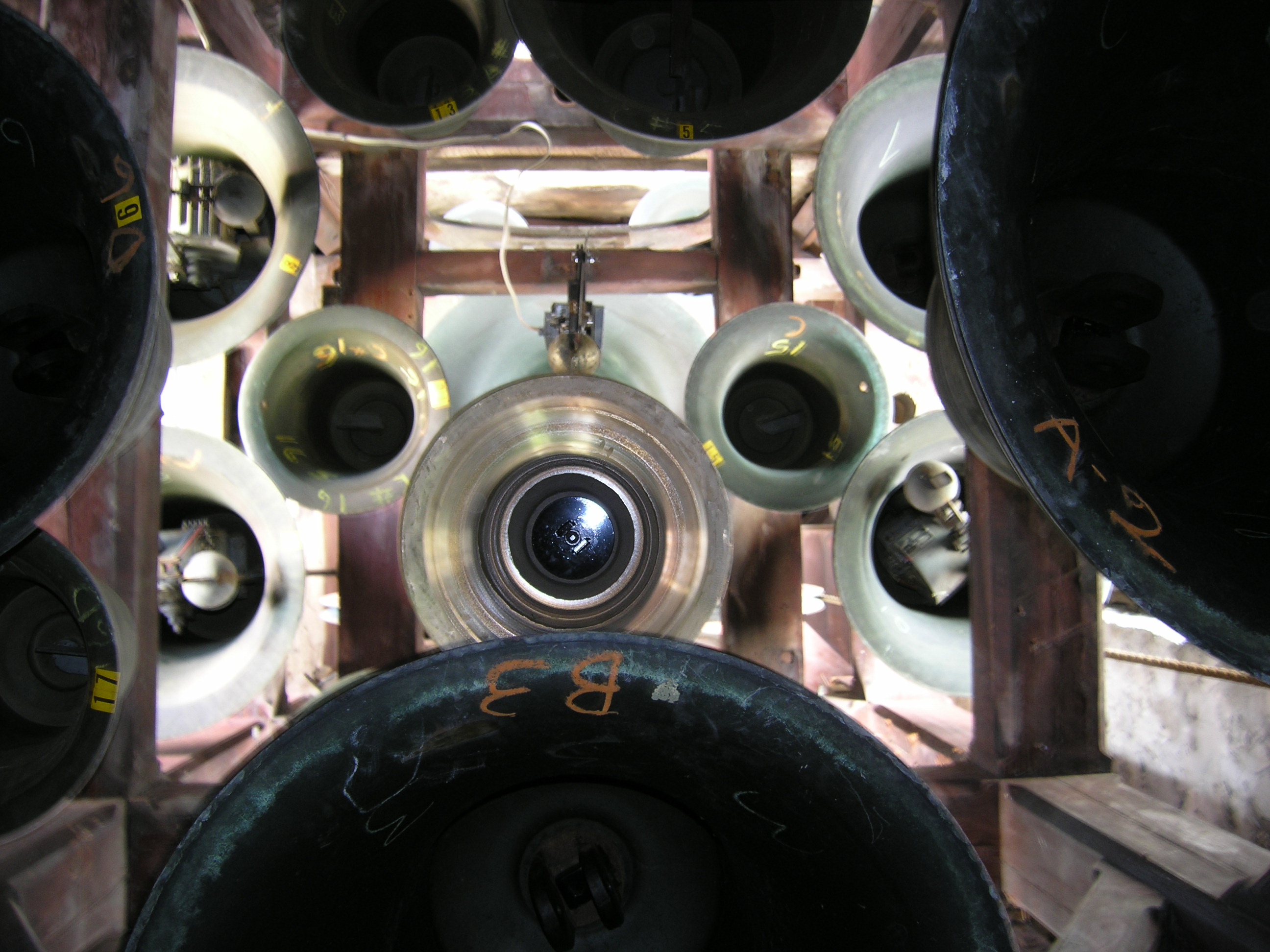 These pictures show the bells packed into the tower on five levels and all marked to show their place in the carillon set. Different lighting reveals different details of the bells, frame, equipment and markings. At the right edge of the right photo can be seen the rope to swing the bass bell, which sits on top of the frame; the extremes of the rope wheel can just be seen outside the edges of the top frame.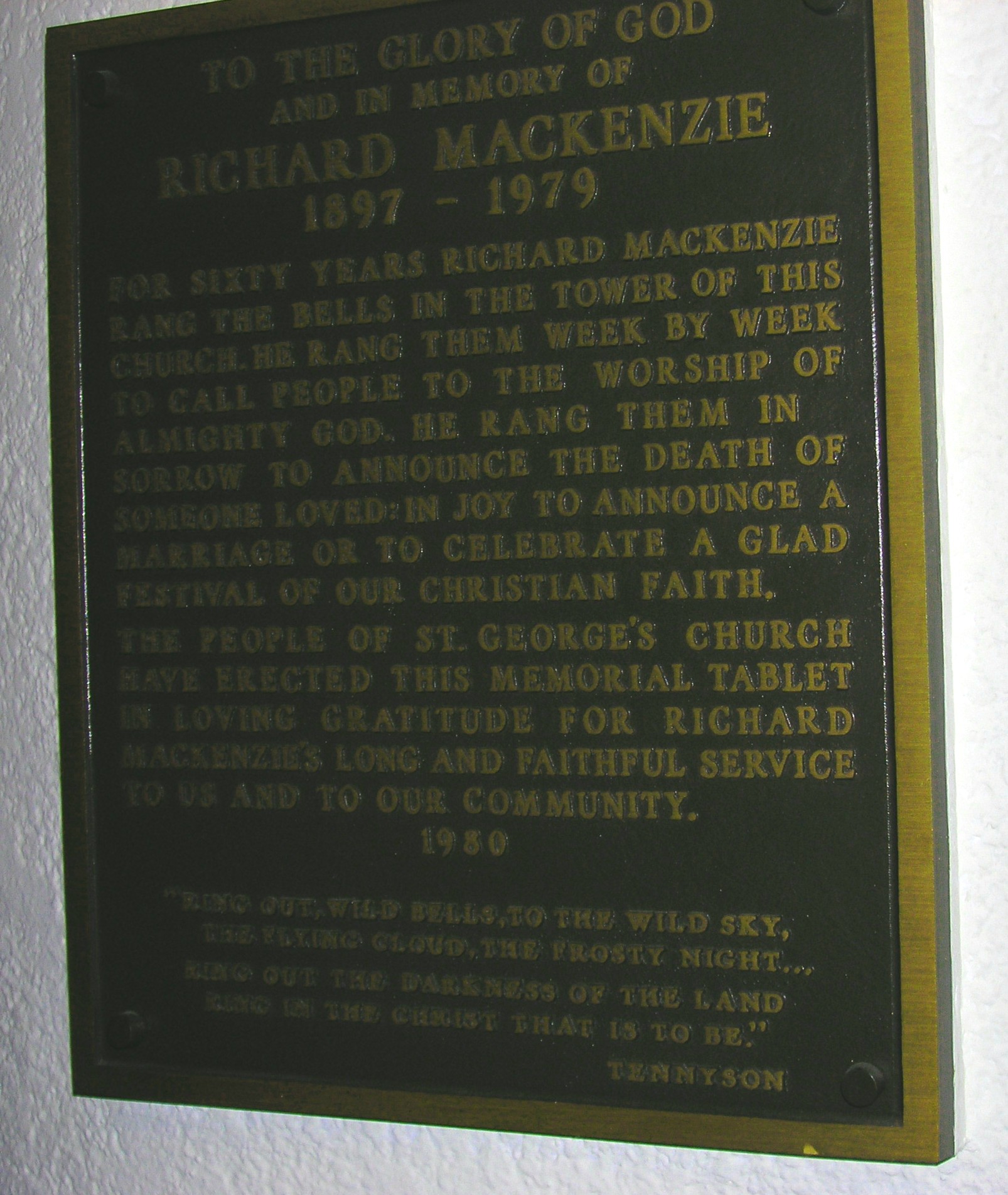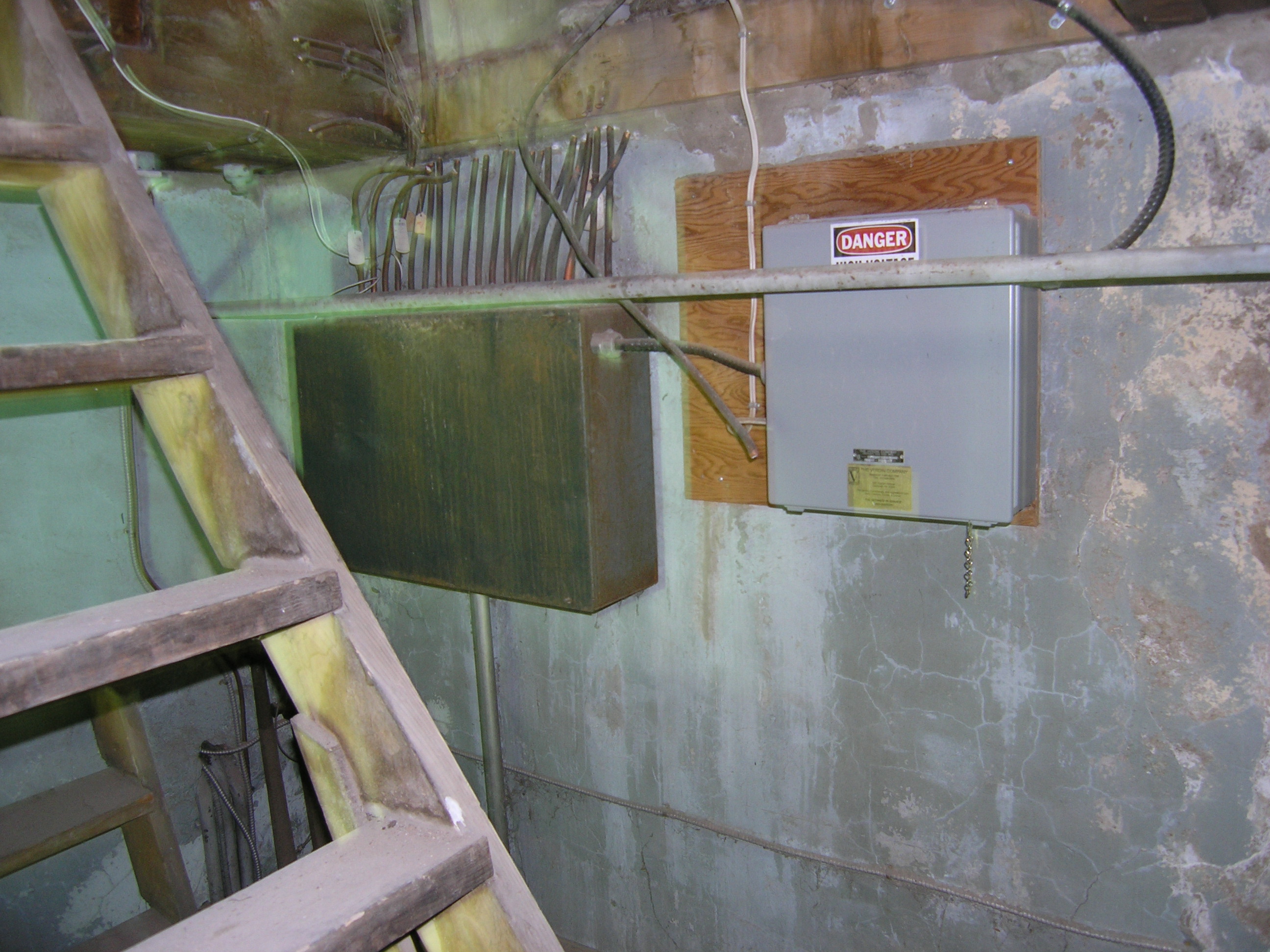 Left: memorial to Richard Mackenzie, chimer here for sixty years.
The right picture shows the electrical system to the bells.


Use BACK bar on browser to return to previous menu.