Oshawa, Ontario, St. George's Anglican
WH-15 1924 Rob Milliken
original chimestand still here
J.W.Benson drum in place.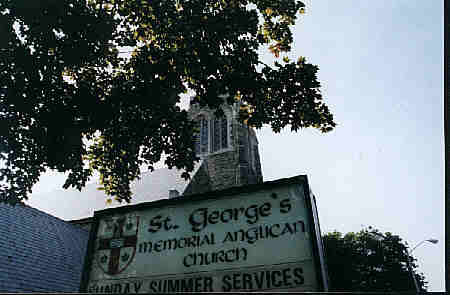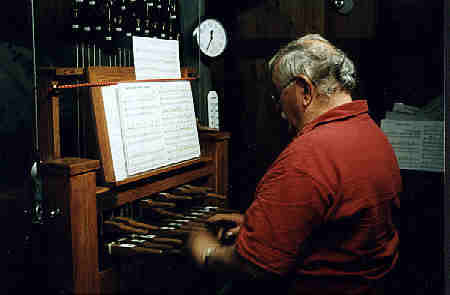 Ron had me play the first number of his noon concert, then disappeared until the end.
Sight reading on a unique chimestand. It was challenging and rewarding to survive.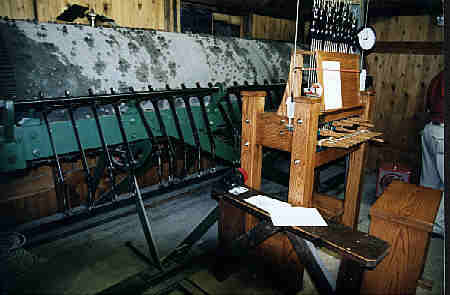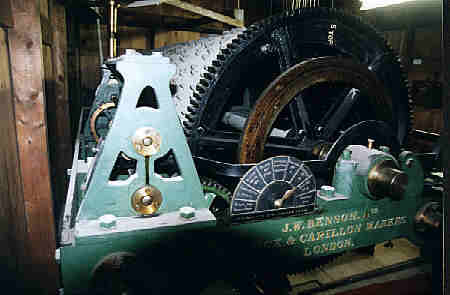 The drum has eight tunes, but is inoperable. It is in a tight squeeze up there.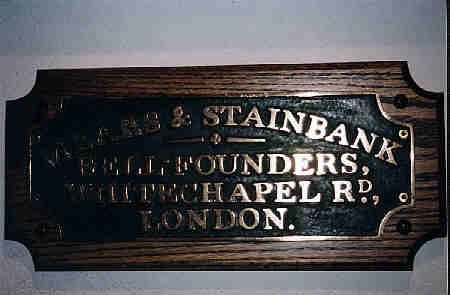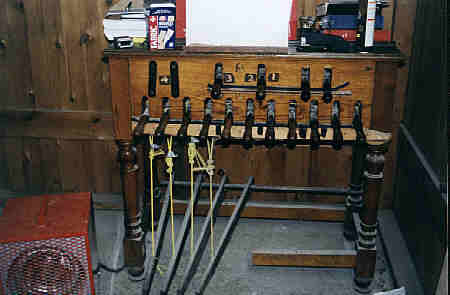 The Mears and Stainbank (Whitechapel) plaque and original chimestand. Note the 11 lower and 4 upper levers.
The 4 foot pedals were probably roped to the four lower bells, perhaps later copied in Meneely chimestands, not the 2-5 shown here.
The pedals are not original to the chimestand, as evidenced by the sawn-through lower crosspiece; they must be a later, local addition, perhaps in imitation of American chimestands. /CSZ/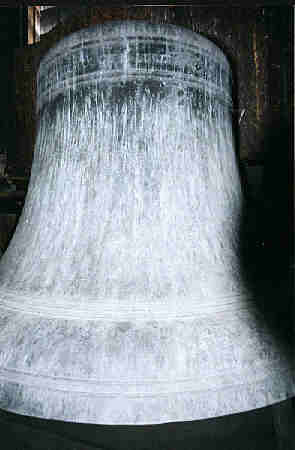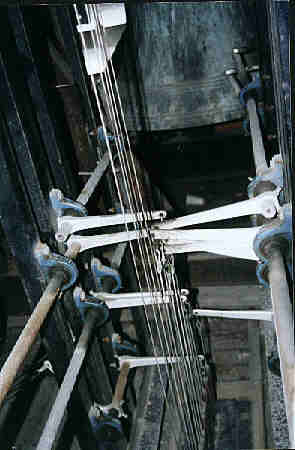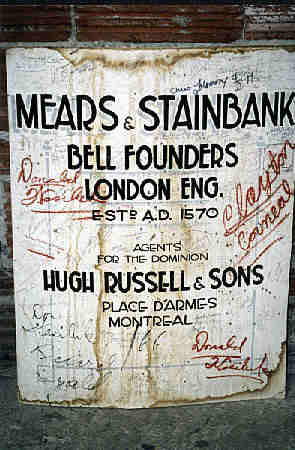 There is a certain extra charm about towers with graffiti.
Use BACK bar on browser to return to previous menu.