Brockville, Ontario, Trinity Church, Anglican
Taylor Bells, England, TA-11-1925 Ron Horst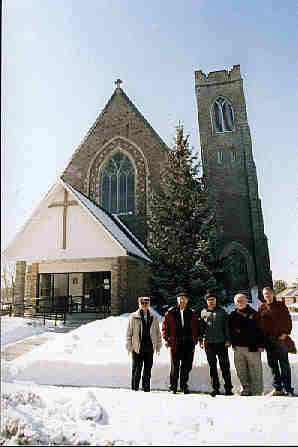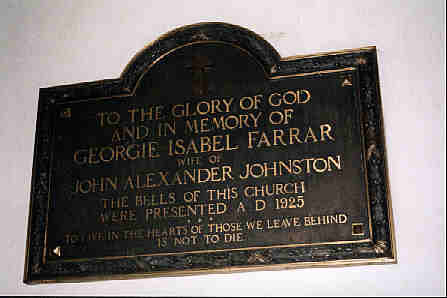 [Right] You will often find plaques commemorating the chimes in a church.
[Left] We are standing with the accountants, as necessary as the the chimers to make everything work.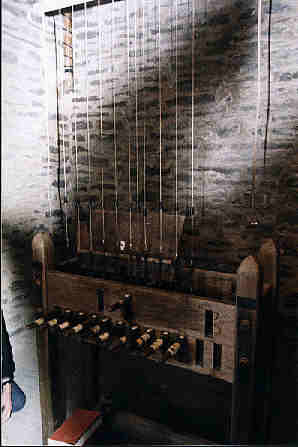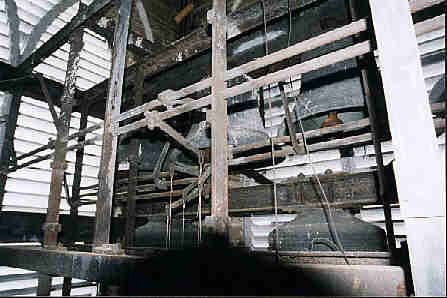 [Left] A typical early Taylor chimestand. Obviously this was built with the intention of adding up to four belle eventually - a sharp 4th and three trebles. The cable was too thin and we broke one quickly.
[Right] The bells are hung and rung much the same as if in a carillon.
Use BACK bar on browser to return to previous menu.