Hamilton, Ontario, St. Paul's Presbyterian, WT-11-1906.
Scouted here first. The suspicious music director took me to the chimers room for a picture. Then we talked about Ascension, where he had previously served and he filled me in on the bell lore at Ascension as he knew it.

The next morning I went here first by accident, the maintenance man showed me up, got another picture of the chimestand and pictures of the tower.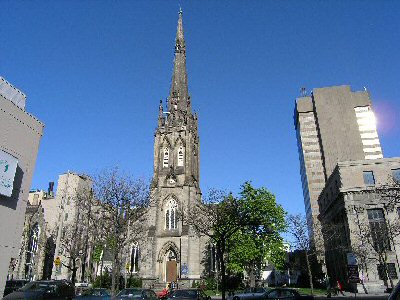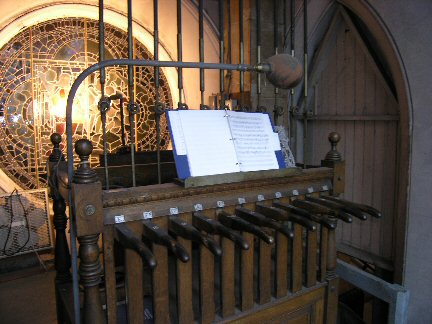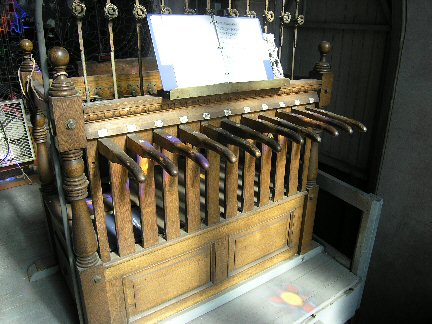 At the chimestand - Evening and Morning. Startlingly different.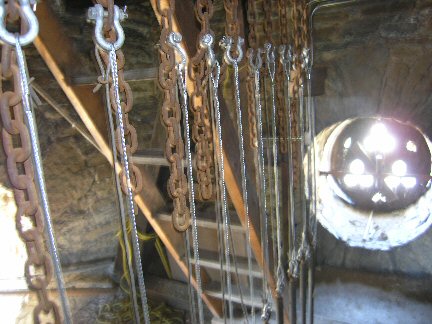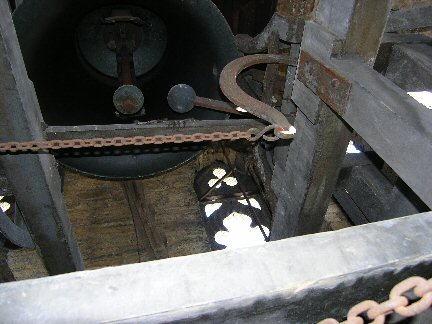 Where the rods and chains meet. Often, adjustments are made here to make an even thrust of the handles at the chimestand.

Use BACK bar on browser to return to previous menu.